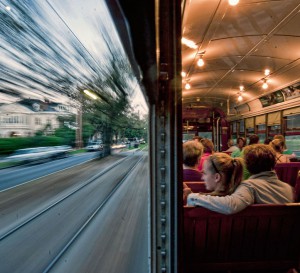 Here are our top 5 technology priorities we see Capital Markets organizations focusing on this year:
1)  Increased leverage of existing data
Broker-dealers capture an incredible amount of data, partly for compliance purposes, but also from systems that have come on line in the past 5 years aimed at capturing both client and sales interactions. Firms are sitting on immense repositories of trading and client information but have not had the systems or resources to mine that data to create a competitive advantage. New technologies have dramatically driven the cost down of storing, retrieving, aggregating, and analyzing the data. We'll see firms combining phone, messaging, and email data with transaction and market data to develop new insights about customer and market trends.[more…]
2)  Mobile integration
As more people become dependent on their mobile devices to manage their personal lives, they are going to look to manage their work life in the same way. This means a higher degree of mobile integration of their work applications. There are many difficult and unresolved technical and compliance questions, but we feel that firms that have invested in mobile and BYOD (Bring Your Own Device) infrastructure over the past two years will see significant realization of productivity this year.
3)  Migration to the Cloud
Security has long been an issue with financial firms (especially in securities firms) when talking about hosting sensitive internal data on the Cloud. We believe that new security advancements in Cloud computing will allay most of those fears and will compel many firms to revisit this option since it provides advantages in cost, stability, and accessibility.  As mentioned in the last point, mobile will become a big priority for productivity, but would be severely constrained if data has to sit in slow and inaccessible local servers.
4)  Incorporation of social media
Social data, meaning data from social internet sites such as Twitter and LinkedIn, will be made more readily available, if not to all sales and trading staff, then at least to a critical beta group. LinkedIn data is being made available for integration with in-house CRM systems so that internal contact data can also feature LinkedIn profile and company information. Most CRM systems worth their salt have recently built LinkedIn data integration capabilities. Many firms still haven't seen the value of Twitter, with most firms blocking the application entirely. But a few upstart Twitter analytics firms, with access to Twitter's data fire-hose and some serious data analytics engines, are providing extremely useful insights on market and client trends. The most notable is Dataminr, which focuses primarily on financial markets.
5)  Mining of unstructured data
We now have technology that can systematically ferret out and analyze information from unstructured data sources, such as text in emails, client call reports, research reports, and even phone conversations. We admit that this will be more of a 2014 focus for most firms, but many will start to look into it this year since it can provide a significant new stream of data to analyze.
Tags: 2013, BYOD, capital markets, Cloud, Dataminr, LinkedIn, mobile integration, social media, technology, top priorities, unstructured data