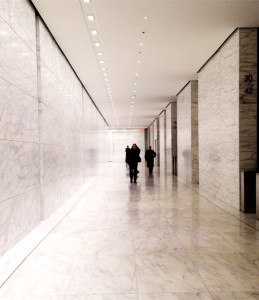 Every client-centric organization needs to adopt a CRM system of some kind. Many managers realize the clear value of a CRM system will have increasing productivity, institutionalizing client relationships, and providing better management intelligence about their customers and sales teams. The challenge then becomes deciding what kind of system they want to to have, leading then to an overwhelming series of options that are available to them.
Technology groups embedded within organizations large enough to have them, will be inclined to want to build their own system rather than rely on an off-the-shelf solution. They are 'developers' by trade. Most organizations though will opt to adopt a vendor product. The minute that managers begin the investigation process on vendors, they get quickly overwhelmed with options, benefits, and features. Often they feel that to get what they really need, they should just hire an unassociated group of developers to build them their optimal system.[more…]
Managers end up unsure as to what the ultimate solution should be. A CRM system decision is one that managers must live with for a long time. They want to make sure they are making the right call. I'll outline some key considerations when making the decision of buy or build their system
1) How unique and complex is the organization's business model, and ultimately their information model?
2) What is the organization's capacity to support and enhance an internally grown system?
3) Of the available vendors, are their any that specialize in workflows and requirements of an organization's specific industry or sub-industry?
4) How financially stable are the vendors that provide solutions to the organization's industry?
5) Are there consultants or subject matter experts available internally or externally that can function as trustworthy and unbiased advisors who can help navigate the options?
Pros and Cons
Custom built solutions allow for the greatest flexibility for specific requirements, especially if there are particular nuances related to an organization's unique business model or market differentiation. Custom solutions also have more agility to integrate with already existing systems and data. They provide the potential for the biggest competitive advantage. None of your competitors will have this tool. The biggest downside, of course, is cost. Firms will need to commit capital for the build-out, plus a ongoing costs for enhancements and support.
Vendor solutions will in most cases provide the majority of requirements if industry-specific solutions providers exist, and for most financial sub-sectors they certainly do. Most are out-of-the-box so require very little configuration. The challenges come when a firm has specific things they want to do, but are constrained by the technical limitations or development schedule of the vendors. It's hard to get a clear understanding what the true advantages and disadvantages are with just direct engagement with the vendors. Their demos give very little insight on what their deficiencies are, or which vendors are better than others.
There is no one simple answer to whether it's better to build or to buy. Each organization is going to have their own unique CRM and information requirements. If there isn't in-house expertise, we highly recommend finding someone who can help navigate the waters.